Energy storage solutions provider, Ampowr, has bolstered its senior team with the appointment of Matthew Wallace as Non-Executive Chairman.
Ampowr, based in The Netherlands, is a leader in renewable energy storage and manages the development, design, construction, maintenance and market optimisation of storage assets with a focus on providing solutions to the commercial sector.
Matthew joins Ampowr having gained substantial experience in the renewable energy and power sectors, following a finance career that spanned more than 28 years. Having graduated from Oxford University, Matthew trained at first at Kleinwort Benson where he worked as part of the Energy corporate finance team. From there he moved to Credit Suisse First Boston where he was Co-Head of European Energy investment banking, with a particular focus on establishing a renewables and clean-tech practice and supporting the first European renewable developers through their scaling capital raising and strategic partnerships. Following this he spent a period in Asia-Pacific performing similar roles. More recently he has served as Global Head of Energy and Resources and other senior roles at HSBC, as a Senior Adviser to a major private equity fund on emerging energy and mobility infrastructure opportunities and is Founder of Net Zero Partners Limited.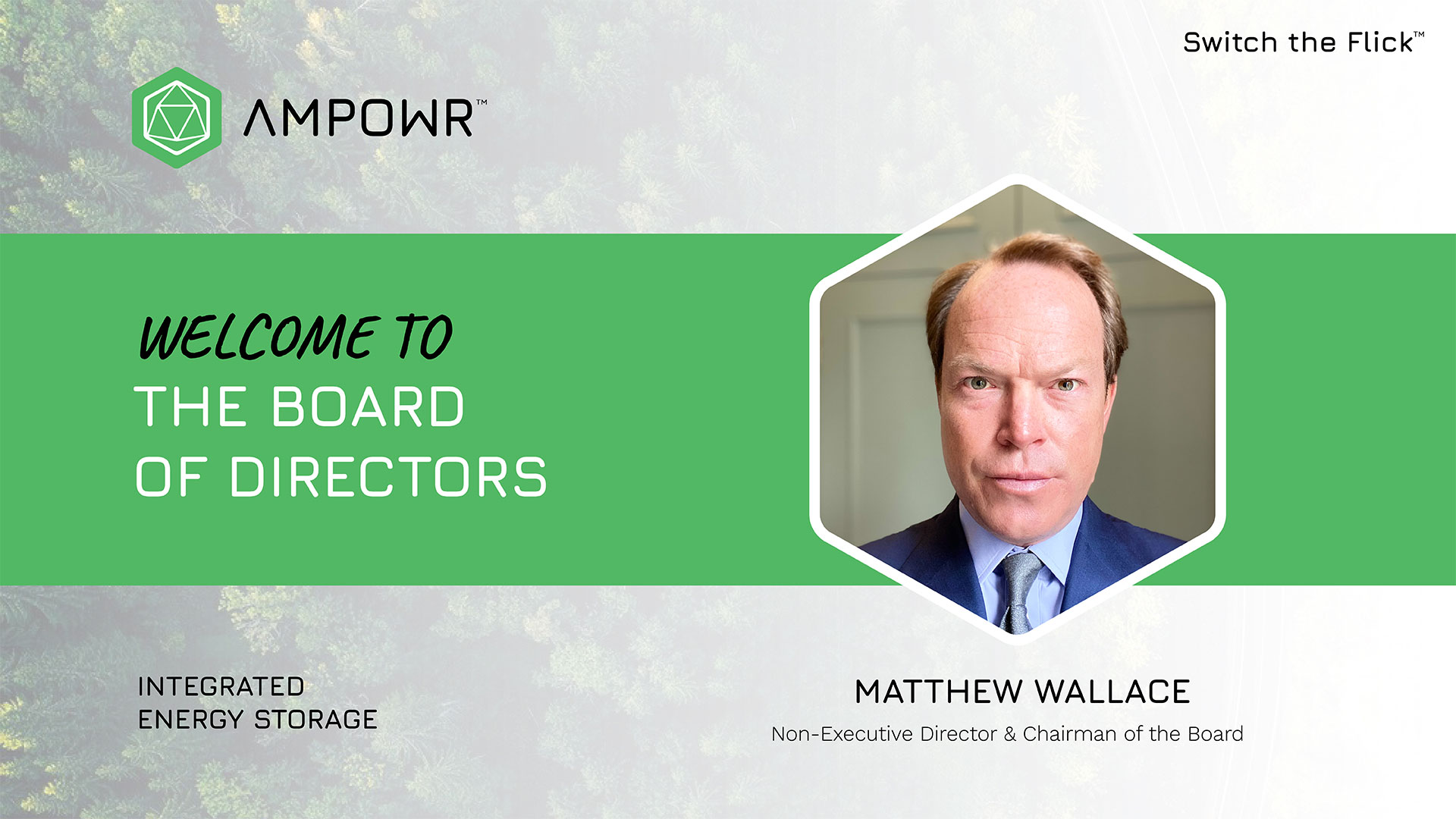 Eric van Honk and Andy Elwell, Ampowr Co-Founders, said:
"Matthew is a highly qualified and experienced strategic thinker and financier and will be an asset to Ampowr and its customers. He joins us at an exciting time, following our recent fund raising and as we continue to develop our strong customer and project pipeline. We will work with Matthew and other senior appointments to develop our business model to become the market leading provider of energy storage capacity, services and solutions to Ampowr's customers in our target segments and markets."
Commenting on his appointment, Matthew said:
"I am passionate about supporting the new generation of clean energy and mobility businesses and delighted to join the Ampowr team. Ampowr has an opportunity to make a significant contribution to the increasingly decentralised, renewable, net zero energy system that will be essential and make a positive difference in the world."
Source: Ampowr
Ampowr.com
Media department